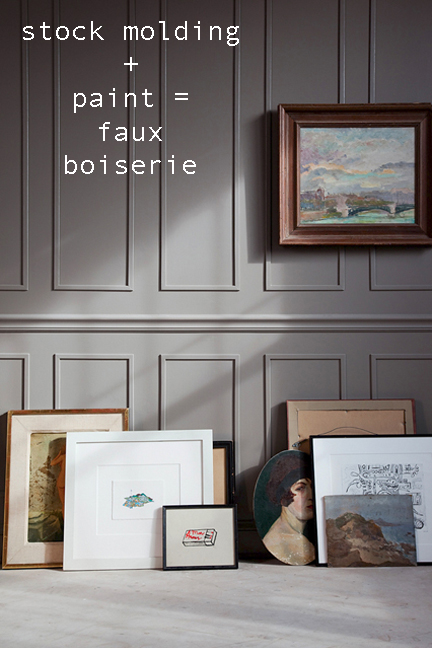 MATERIALS

- Chair rail
- 1 1/2" panel nails
- 1" panel nails
- Screen molding
- Wood Patch
- Primer
- Wall paint in desired color (we used Benjamin Moore Irongate/#1545 in eggshell)



TOOLS

- Steel measuring tape
- Level
- Miter box
- Countersink
- Hammer
- 120-grit sandpaper
- 2" all-paints paintbrush



TIP

A perfectly mitered corner takes practice; pay attention to the way the angle on the molding has to slant before sawing it in the miter box. Chair rail comes in 8- to 10-foot lengths; if your walls are longer than that, you'll need to miter two lengths of molding together.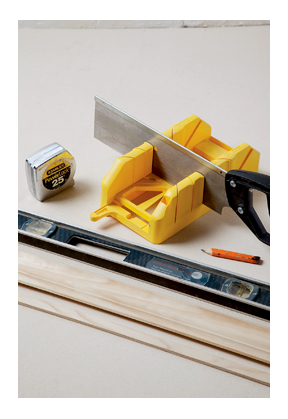 1. To determine how much chair rail you need, measure the perimeter of the room and add 10 percent to that. The standard height for chair rail is 36" from the floor to the top of the rail, but you can decide for yourself what height works best in your room. Use a measuring tape to make one pencil mark on the wall at this height. Using the level, work your way around the room, marking the wall at your chosen height.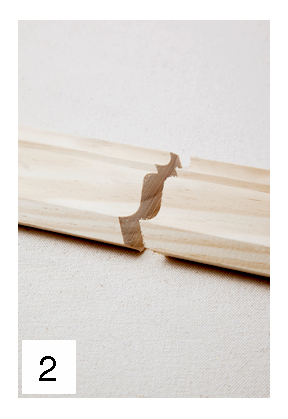 2. You'll need to miter both ends of the chair rail to fit the length of the wall. Measure and mark the rail at a 45-degree angle. Set the chair rail in the miter box and choose the 45-degree angle guide for the cut. Insert the backsaw in the groove and cut the chair rail.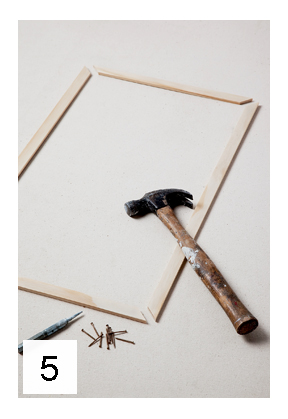 3. Nail the chair rail to the wall using the 1 1/2" panel nails, aligning the top of the rail with the marks on the wall. Countersink (bury) each nail head by positioning the countersink on the head and banging it with a hammer.

4. Determine what size to make the paneled squares by first designing them on graph paper. The spaces in between each panel should be the same, as should the width and height of each panel. When you're happy with your design, use the measuring tape and level to transfer it onto the wall. (We positioned our panels 6" above the chair rail and 4" apart.)

5. Measure the length and width of each panel square you drew on the wall. Use the miter box to cut the screen molding accordingly.

6. Nail the screen molding to the wall using the 1" panel nails. Countersink the nail heads as you did in Step 3.

7. Use the Wood Patch to fill any gaps in the miters and cover the exposed nail heads. Let it dry according to the package instructions. Sand the patched area with